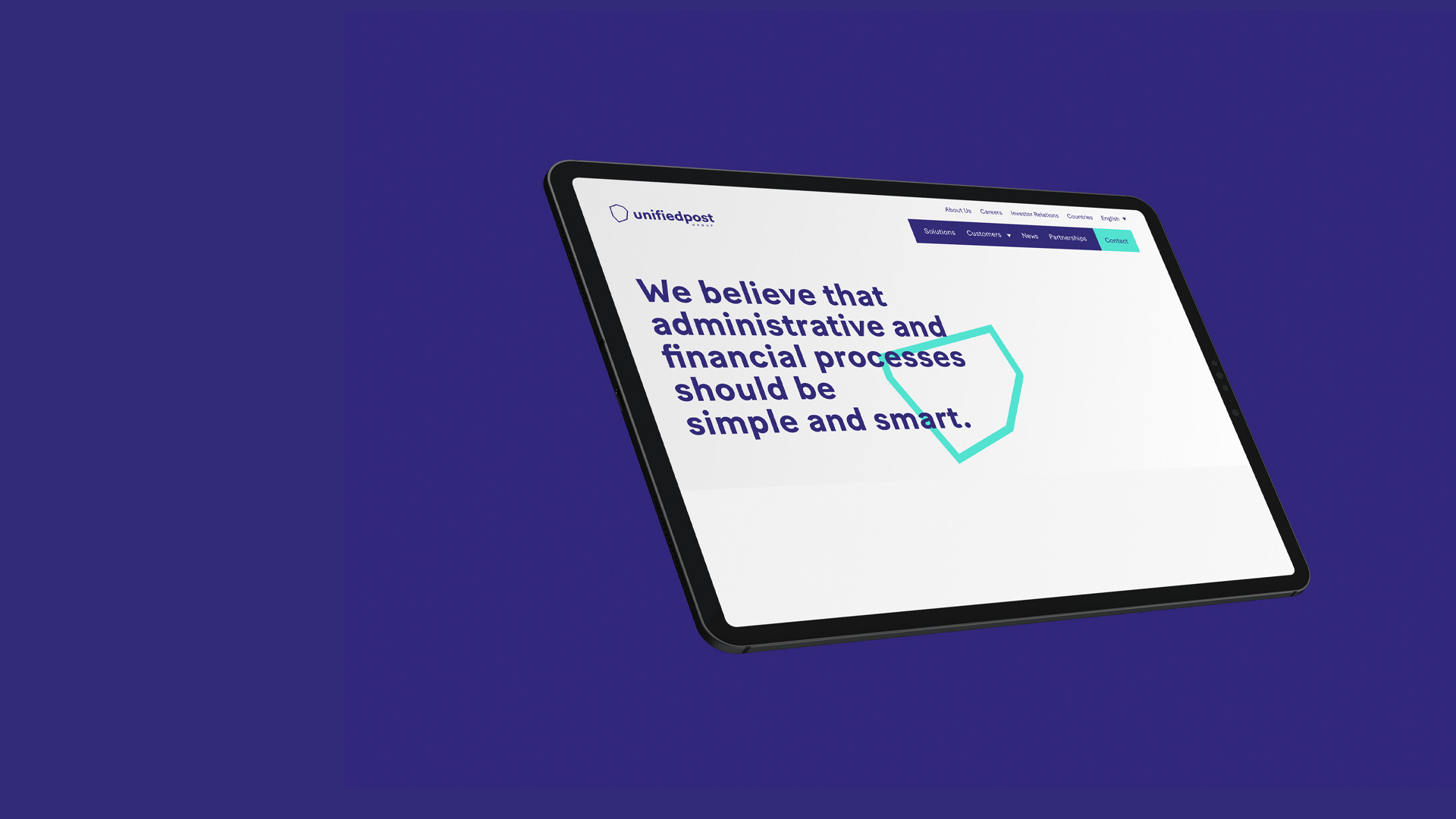 About our group
Since January 2021, 21grams is a part of Unifiedpost Group
Since January 2021, 21grams is a part of Unifiedpost Group. Unifiedpost Group wants to become the leading cloud-based platform for SME business services built on "Documents", "Identity" and "Payments".
Unifiedpost operates and develops a 100% cloud based platform for administrative and financial services that allows real time and seamless connections between Unifiedpost's customers, their suppliers, their customers and other parties along the financial value chain.
With its one-stop-shop solutions, Unifiedpost Group's mission is to make administrative and financial processes simple and smart for its customers. Since its founding in Belgium in 2001, Unifiedpost Group has grown significantly, expanding to offices in 32 countries, with more than 500 million documents processed, reaching over 1 million SMEs and more than 2500 Corporates across its platform today.
Since 22 September 2020, we are listed on Euronext Brussels.

Noteworthy facts and figures
Established in 2001, with a proven track record
Revenue of €171 million (2021)
1400+ employees
500+ million documents processed in 2021
Diverse portfolio of clients across a wide variety of industries (banking, leasing, utilities, media, telecommunications, travel, social security service providers, public organisations, etc.) ranging from large internationals to SMEs
Unifiedpost Payments, a fully owned subsidiary, is recognised as a payment institution by the National Bank of Belgium
Certified Swift partner
International M&A track record
Listed on the regulated market of Euronext Brussels, symbol: UPG
Want us to contact you?
Fill your contact details and we will get back to you immediately